Writers: Subscribe and send in your brief bio and your best writing sample (up to 1200 words total) to apply to become a featured writer. Find free articles and markets to help you get published. Readers: Find your favorite authors, anthologies, and other books.

Editors, send in your calls for manuscripts. Find writers and manuscripts to fill your anthologies.

This website is best viewed in IE
















Amy Lou Jenkins is the award-winning author of Every Natural Fact: Five Seasons of Open-Air Parenting

"If you combined the lyricism of Annie Dillard, the vision of Aldo Leopold, and the gentle but tough-minded optimism of Frank McCourt, you might come close to Amy Lou Jenkins.Tom Bissell author of The Father of All Things

"Sentence by sentence, a joy to read." — Phillip Lopate, Author of Waterfront

Anthologies online participates in various affiliate programs and most links to books and products in articles/anthologies/author or any page offer some referral payment, pay for click or other reimbursement. The payment is generally pennies per click or purchase. Anthologies online also runs paid ads.The Anthologiesonline web site and newsletter are provided on an "as is" basis without any warranties of any kind and disclaim all warranties, including the warranty of merchantability, non-infringement of third parties' rights, and the warranty of fitness for particular purpose. No person or organization makes any warranties about the accuracy, reliability, completeness, or timeliness of the material, services, software text, graphics and links. Any communication is generally considered to be nonconfidential. See Privacy Policy.
writers wanted, call for submission, writers markets
Don't miss a thing! Subscribers may submit calls for manuscripts and featured author application. Don't miss the markets, writers announcements and free literature announcements. Subscribers also have access to exclusive content that does not appear on this site. Subscribe
June Edition of Writers Wanted: Page One
See Page Two for more Writers Wanted Calls for Submissions
It's not too late to plant your seeds. Write, submit--be published
This article sponsored by:
The Southern Review
Details: http://www.lsu.edu/thesouthernreview/submit.html
Seeks to publish the very best new fiction, poetry, creative nonfiction, and literary essays by established and emerging writers. All manuscripts are given full consideration. Familiarize yourself first with The Southern Review before you submit.
Only previously unpublished work will be considered. Please read the submission guidelines carefully.
Submissions read from September 1 through June 1. All manuscripts submitted during the summer months will be recycled. Study the market and write over the summer. Hone you work.
Call For Submissions: It's All in Her Head: Women Making peace with Troubled Minds
Planning a dynamic collection of finely crafted, stigma-busting personal essays (no poetry, please) by women who live gratifying, productive lives despite facing their own mental health challenges. For more info:http://itsallinherhead.blog.com.
DIVERSION PRESS

Details:http://www.diversionpress.com/publishing_with_diversion_press/submission_guidelines

Open to manuscripts. Seeks short stories for their anthologies, academic books in humanities and sciences, particularly
terrorism, encyclopedias and dictionaries, YA and children's books.
Each poetry submission is restricted to 1-5 poems and no more than 10 PAGES total per submission. Fiction submissions are restricted to one short story between 2,000-5,000 words. All entries must be typed. Writers may submit multiple times in one or both genres, but each submission must include the required $15 (U. S.) entry fee, payable by check or money order to The Broad River Review. Previously published poems and short stories, including web publications, are not allowed. Simultaneous submissions are acceptable if our editors are notified immediately that the work has been accepted elsewhere.
Please send a cover letter with your name, postal address, phone number, e-mail address, and the title(s) of your work. Please do NOT include your name on your actual submission. For those entering more than one submission, you may designate a gift copy of The Broad River Review 2011. Please provide the name(s) and address(es) for where you want the journal(s) mailed.
Winning manuscripts will appear in The Broad River Review 2011, which will be published in late spring, and all entrants will receive one copy of The Broad River Review 2011. Manuscripts will not be returned.
Mark envelopes either "Poetry Contest" or "Fiction Contest" and include entry fee.
The Rash Awards
c/o The Broad River Review
P.O. Box 7224
Gardner-Webb University
Boiling Springs, NC 28017
For full official contest rules, please visit
www.soappculture.com and click on Rash Awards

La Chance Publishing
Details: www.lachancepublishing.com.
LACHANCE Publishing is actively seeking stories for anthologies, and also book-length works. Please study needs carefully before you submit. If you want to submit a query or book proposal, please scroll to the bottom of this page.
Anthology: Voices of Breast Cancer, Volume Two
Book Proposal:
Accepting queries and proposals for book-length projects in the categories of non-fiction adult, young adult and juvenile health and fitness. Accept proposals from professionals in the health/science fields. Prefers agented projects but will consider projects of merit from qualified individuals without agent representation.

ADVENTUM MAGAZINE
Welcomes the finest contemporary outdoor adventure writing from new and established writers, as well as seasonal haiku and high-quality digital photography. This biannual online journal accepts creative nonfiction, essays, and memoir that explore an aspect of personal experience in the outdoors. For guidelines, see www.adventummagazine.com.
CALL FOR SUBMISSIONS
Details: www.acappellazoo.com

Submissions sought for fiction, poetry, plays, creative nonfiction, photography, art, and genre-confused works of all creative kinds: up to 10,000 words of prose or up to 3 poems or visual works. We are especially excited about experimental fiction, magical realism, and bilingual works. Simultaneous and electronic submissions are acceptable and we currently pay $5 per page. Guidelines are
available online.

Anderbo
Details: http://www.anderbo.com
Fiction - submit stories of up to 3500 words
Poetry - submit up to 6 poems
"fact" - submit up to 1500 words
Send submissions to editors@anderbo.com
A submission may be sent in the body of an e-mail and/or as an attachment in any common file format such as doc or rtf. Mac users, please be sure that your doc files are readable by PCs. No docx files, ever. And please, only one story per submission. Poets, we require your poems to be in the e-mail, or together as a single attachment. Simultaneous submissions OK with notification. If you don't hear from us within a month, let us know.
he Writer Instructing and inspiring writers since 1887, The Writer is an indispensable magazine for both professional and aspiring writers. Each issue includes articles written by leading writers in all fields. Tips on manuscript submission and up-to-date markets, craft of writing and getting published.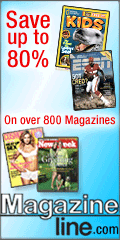 THE COACHELLA Review
For specific details, go to www.thecoachellareview.com and click "Submit." Accepting fiction, nonfiction, poetry, and short film submissions on a rolling basis.


diode Poetry Journal
Details: http://diodepoetry.com/v4n2/submissions.html

Now reading submissions. Welcome submissions of poetry, and we are now also considering poetry book reviews. Poetry submissions should include 3-6 poems, and reviews should be from 1,000-2,500 words.
See Page Two for More Writers Wanted Calls for Submissions